When you think of school mascots, you usually think of tigers, or cougars, or bears. Sometimes it's Eagles or panthers; anything that is tough or strong. I've even heard of tornadoes or hurricanes which can be pretty devastating.
Just recently, we moved to Kentucky. You know home of the UK Wildcats? When we lived in Louisiana, you were always engulfed with purple and gold tigers. Here in Kentucky it's blue and white wildcats. Anyway, in our new little town the high school my youngest son will finish out his senior year at has a most unusual mascot.
When I first came here and visited the school, I noticed that they were the Maroons, and their colors were maroon, white and black. Was kinda sad to leave the beautiful colors of our Louisiana high school.
They were the Panthers and their colors were cobalt blue, white and black. Really pretty colors.
Well, we are not the mighty, mighty panthers anymore. I inquired about our new high school's mascot, and no one really would answer, so I looked up the definition of a Maroon. Most of the definitions say that it is a color, or that it is when you are stranded somewhere like a deserted island. Then I found another definition on merriemwebster.com,
a fugitive black slave of the West Indies and Guiana in the 17th and 18th centuries.
Hmmmmm. Doubt that would be their mascot. So I asked my realtor, and she laughed and told me that their mascot was a mop. I looked at her and started to laugh along with her. Seriously? Well, then (clear throat), I searched the net for a picture; and sure enough I found a picture of a cute little mop as their mascot. I half way jokingly asked, "What do they do to their opponent? Hit them over the head with a mop? hahahahahah!" I guess that could hurt someone pretty bad.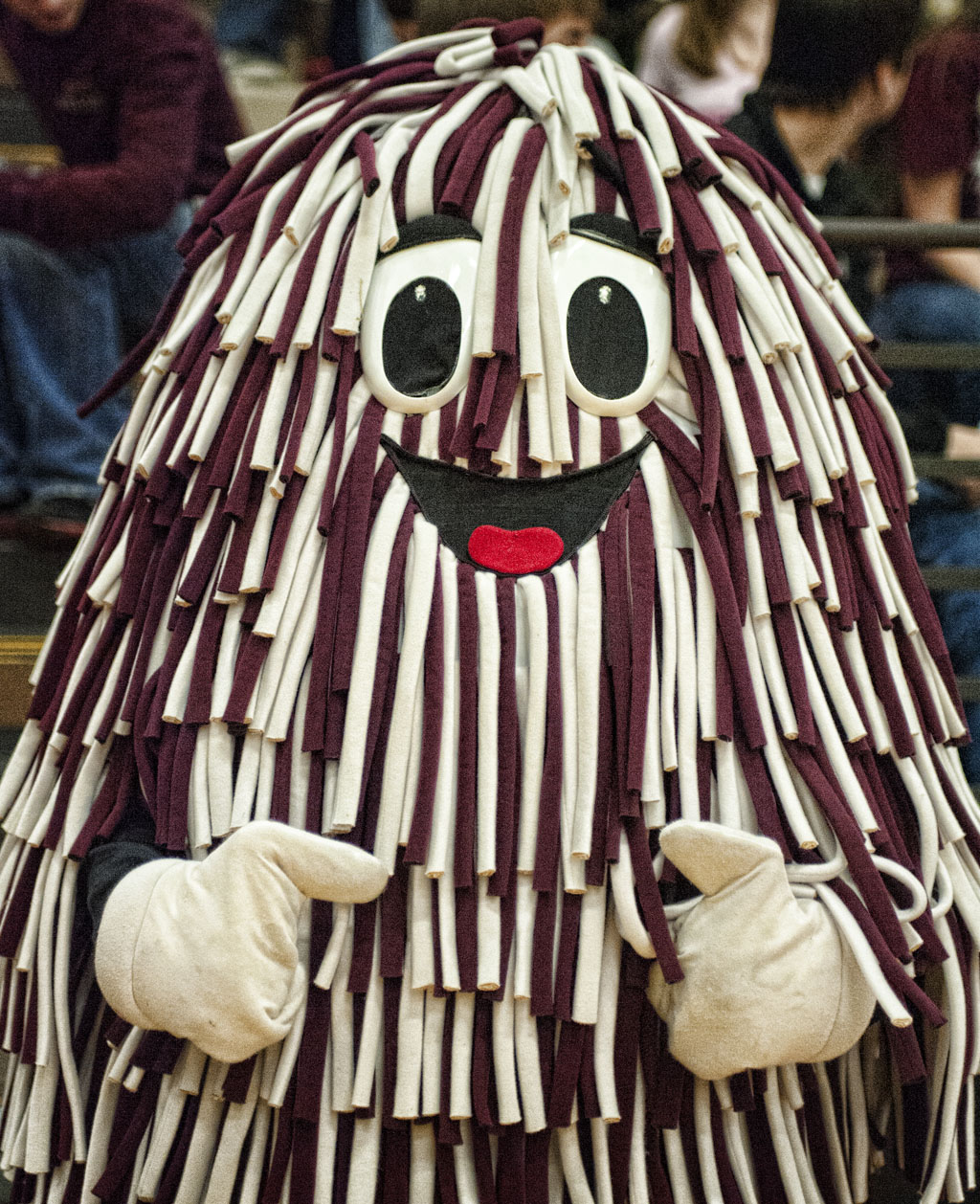 Ok, now, we are getting ready to head across the state to a big soccer tournament. When my oldest son played soccer and wrestled at his high school, they were the
Delta
Eagles
.
Their
colors
were
blue
and
gold
. Our other son played football and baseball for the
Sterlington Panthers. I've already told you about their colors.
Both schools, I made jewelry to wear to all the sporting events. I even sold some to a few of the parents.
Now our third son will be playing for the Maroons, and I need to come up with something to wear to the soccer tournament in a few weeks, and then for the rest of the season. It's very easy to find Eagles and Panther paws. Not sure what I'm going to come up with for the Maroons. I do have some ideas, so stay tuned to see what I come up with.
You have to admit, he is kinda cute, don't ya think?