In just under a week we will be homeowners once more. In a little over a week, we will be cleaning and getting ready for our furniture to come. The day is finally approaching us, and boy am I ever ready for it to be here! I am really getting pretty bored.
During the past few weeks, I have been on the computer A LOT!!!! I've been doing research on how I would like to set up the house. Mostly on how to organize and clean stuff. Last move, we pretty much just threw stuff in the house, and I never really got to have it like I really wanted it. Not this time!
Most of you know what Pinterest is, in fact you probably have your own boards. Lately, I've been posting on my boards; mostly ideas for the new home. Here are some ideas I hope to use.
On Tidymoms blog, she has eight smart organizing tips. I see a couple I would like to use in my kitchen.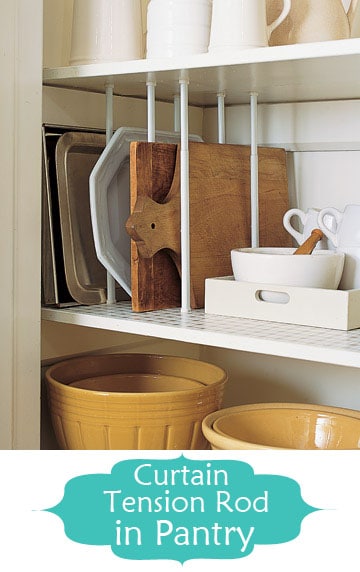 Doesn't this look like a great idea?
I
really like this idea. I'm always having problems trying to find the right size measuring cups and spoons!
How many of you have issues with all those plastic container lids? I know I do! I saw somewhere, where they used a dish drain in their cupboard to store them. Great idea!
Have you ever had issues with dust sticking to your baseboards? I'm sure all of us have. I know I did, and it is very hard to keep them clean, as I have always had to get down on my hands and knees to clean them. Well, I just read about something I want to try. I heard that you can take a dryer sheet and just go along all the baseboards, and the dust won't stick. Then you can just vacuum the baseboards each time you clean. I think it is well worth a try.
Something else I want to do is to use one of my canning jars to put my cupcake papers in. For some reason, the container they come in seems to always get smashed, along with the papers. Not only will the glass jar keep them nice, but they will also look pretty through the glass.
http://masonjarcraftsblog.com/
Well, ya'll stay tuned for my before and after's. I'm sure I will be doing a lot of blogging about what I am able to accomplish in our new place. There is a lot to be done, but I won't be doing it all at once for sure.
I will be putting liner paper in all the closets and kitchen cabinets, taking wallpaper down (uggggg!), setting up a craft room, trying to come up with some sort of storage area (if anyone has ideas, I would be sure happy to hear any). I will be taking light fixtures down and repainting them, painting rooms, fencing in the backyard (probably our first project), and eventually, we want to add on a new sunroom. As I have said before, we have a lot to do to make our new house OUR home. At least it will keep me busy and out of trouble, lol